Photography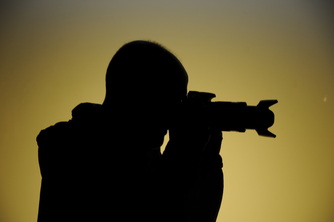 Del has worked as a photographer in several countries and has a degree in photography. He was the principal investigator in the UK for the European Union Leonardo funded Lifelong learning project PHOTOTHERAPYEUROPE and is the principal investigator for the Grundtvig EU multilateral project Phototherapy in Prisons (PIP).
Besides working therapeutically with photographs, photographing the joys of weddings (England, France, Italy and Germany), and the nostalgia of past homes,
Del's work includes:
·
exhibitions
. theatre stills
· book covers
· corporate events
· conference brochures
· digital story telling
---
Given his interest in phenomenology all Del's photographs whilst now digital are non-digitally enhanced - he considers it important that the photograph is not a constructed image (via photoshop et al) but that people can enjoy being reminded
of what actually took place.

For more information about working with Del as a psychotherapist/counselling psychologist/supervisor, please contact him on +44 (0) 7941 382668. For all other activities, please contact Del on +44 (0) 208 3923615, or email d.loewenthal@roehampton.ac.uk.